1. Go to the app's Settings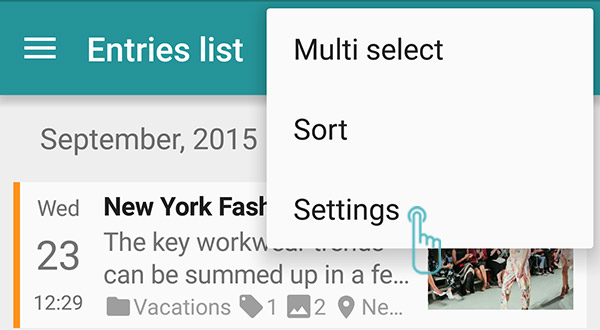 2. If you see the message "Thank you for using Diaro PRO", it means that you have the PRO version enabled.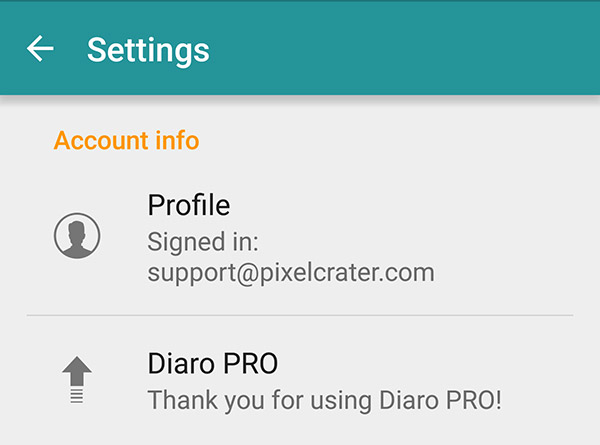 If the PRO version is not enabled, you should click on the UPGRADE TO DIARO PRO button again to enable it. Don't worry, you won't be charged twice.